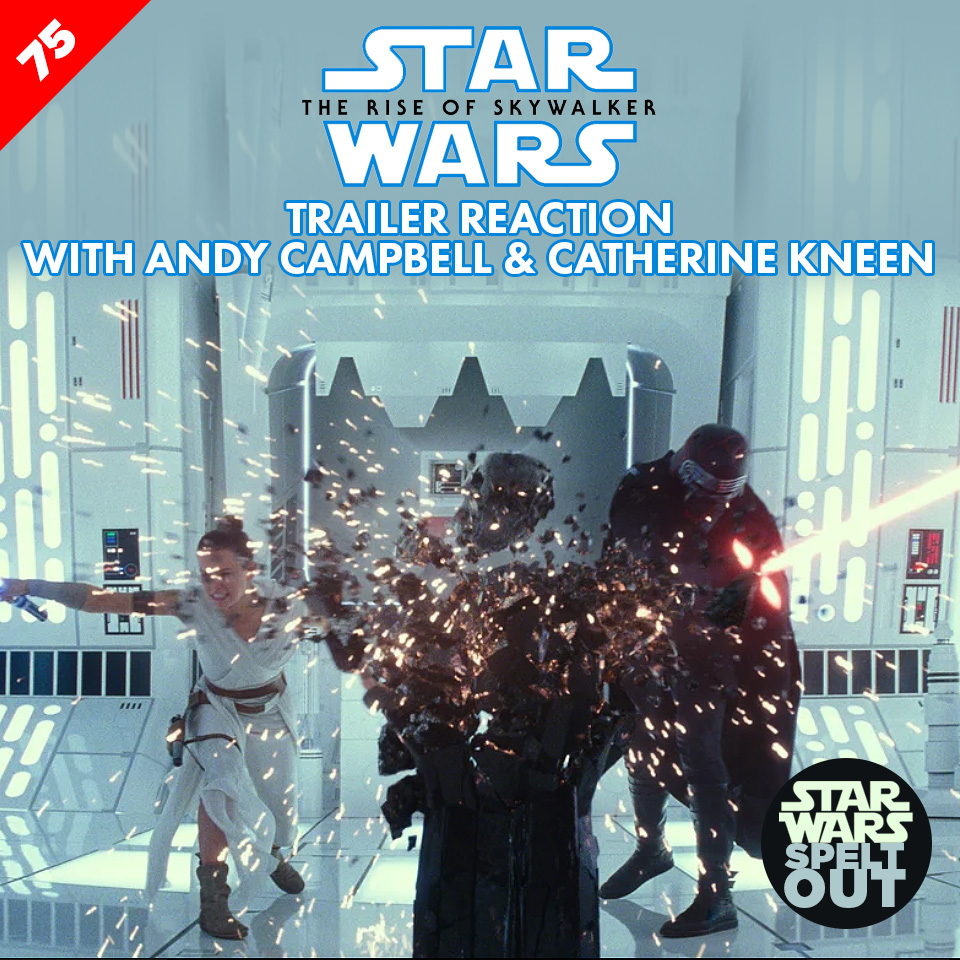 It's here! It's real! It's wet and windy! We get our good buddies Andy and Catherine in to break down the new Rise of Skywalker trailer. There are plenty of ideas thrown around but which of us waited and didn't watch it until we recorded?
Follow us on twitter: @starwarsspelt
Follow us on instagram: @starwarsspeltout
Drop us a nice email: starwarsspeltout@gmail.com
Subscribe to our Youtube  channel: https://www.youtube.com/channel/UCsgw0WcCmz2UT1tSpZnGmpA
Theme music by Cam Chapman: @gullychaps
Follow Andy: @thatgeekandy
Follow Catherine: @catherine_kneen
Follow That Geek Pod: @fthatgeekpod
Follow Josh Chapman: @chapmanjosh
THIS EPISODE IS BROUGHT TO YOU BY THE GALACTIC EMPIRE DEBUT TOUR THIS NOVEMBER!
Galactic Empire are bringing their Star Wars Metal extravaganza to rock venues throughout Australia in Melbourne, Canberra, Sydney and Gold Coast as well as Supanova events in Adelaide and Brisbane. November 1 through 10.  
Tickets and details via tickets.destroyalllines.com